Flow of Silence
Music maestro Pandit Jasraj passed away in New Jersey in the United States at the age of 90on 17 August 2020 .
A minor planet, between Mars and Jupiter, has been named after 'Pandit Jasraj', the doyen of Indian classical vocal music.
International Astronomical Union (IAU) has named minor planet 2006 VP32 (number -300128) , discovered on November 11, 2006 , as 'Panditjasraj'.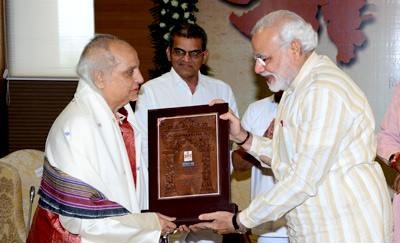 Narendra Modi@narendramodiThe unfortunate demise of Pandit Jasraj Ji leaves a deep void in the Indian cultural sphere. Not only were his renditions outstanding, he also made a mark as an exceptional mentor to several other vocalists. Condolences to his family and admirers worldwide. Om Shanti. ( From Prime Minister Of India )
Voice is the signature of our soul , this Morning Raga and particular live concert is just Divine . ( Two of very best for you to listen )
I had a privilege…
View original post 61 more words